Congratulations to Silja McIlwrick !
30.03.2017
The GSN is happy to announce the successful defense of
Silja McIlwrick who presented her thesis titled "Genetic risk factors and early-life stress interact to shape endophenotypes of affective disorders - Behavioral, neuroendocrine, and molecular consequences of a gene x environment interaction", Thesis Supervisor Prof. Dr. Chadi Touma.
Great work!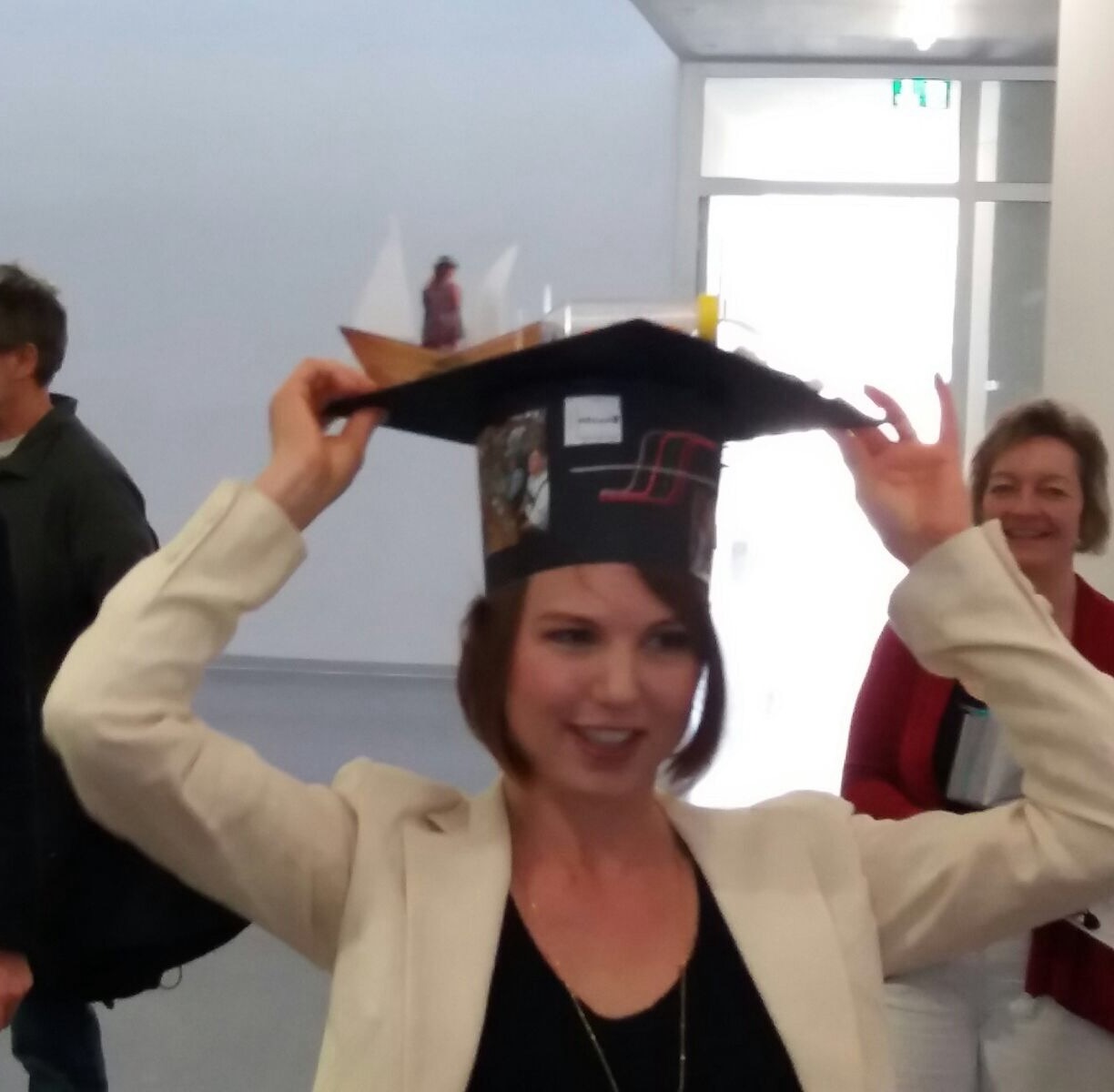 Picture from Silja McIlwrick´s thesis defense