Postdoctoral Associate
Ultra-high-field magnetic resonance imaging of the human brainstem, Baylor College of Medicine
10.10.2018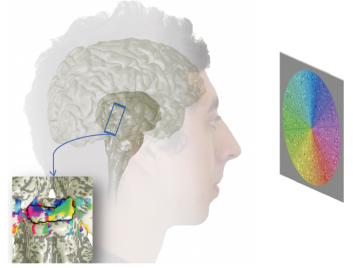 Background
Human brainstem serves many plays critical roles in health and disease. Unfortunately, it has been vastly under-studied because of its physical inaccessibility in animal models, and its low contrast-to noise ratio (CNR) for functional magnetic resonance imaging (fMRI) in human studies. At conventional fMRI field strengths, CNR is an order-of-magnitude lower in brainstem than in cerebral cortex. Recently, ultra-high-field (UHF) scanners are becoming more available for fMRI. UHF is particularly attractive for brainstem because it offers a tremendous boost in CNR over conventional field strengths. Here we propose a panoply of measurements, methods, and modeling to open up brainstem fMRI to more general use at UHF. Our work will be directed toward a particular brainstem nucleus called superior colliculus (SC).
Description
The successful candidate will perform experiments primarily using the 9.4T scanner located at the Max Planck Institute for Biological Cybernetics in Tübingen, Germany. Three-to-four two-week trips to Germany each year are therefore a requirement of this position; candidate visa/citizenship status must permit such travel. A smaller number of experiments will utilize one of the two 3T MRI scanners in BCM's Core for Advanced MRI. Candidates will have a Ph.D. or equivalent degree in an appropriate discipline, and a strong background in scientific research. In particular, candidates must have familiarity with MRI and fMRI neuroscience experiments, including experiment design, execution, analysis, and interpretation. An understanding of MR physics, and the particular issues associated with UHF MRI is desirable, as is an understanding of the neuroscience associated with SC and other brainstem
structures.
Essential requirements
Ph.D. in physics, engineering, neuroscience, or similar discipline
≥1 year research using MRI
≥1 year research in neuroscience
Strong communication skills in English
Desired skills
Background in fMRI, particularly at UHF
Background in sub-cortical neuroscience, especially SC
For further information, contact:
David Ress, Ph.D.
ress@bcm.edu
+1 650-450-0455
To apply link to: https://chk.tbe.taleo.net/chk01/ats/careers/requisition.jsp?org=BCM&cws=42&rid=16946
Applicants should submit a cover letter with a statement of research interests, a CV, and a list of at least 3 references.