Symposium 'From Genes to Perception', March 30-31, 2023
Join us for the two-(half-)day symposium "FROM GENES TO PERCEPTION: BRIDGING SCALES OF INVESTIGATION OF SENSORY PROCESSING"
17.03.2023
The symposium is held in honor of Prof. Benedikt Grothe and his achievements and diverse interests in auditory neuroscience in the last 30 years at LMU.
It will take place in lecture hall B00.019, LMU Biocenter in Martinsried from 13:00 March 30 to noon March 31.
Inspired by Benedikt's broad scope of research interests, the event aims at bringing together key international researchers, whose unique experience will deliver a broad view of the state of knowledge in the field of sensory processing. To this end, keynote-style oral presentations will be delivered by 14 internationally distinguished scientists.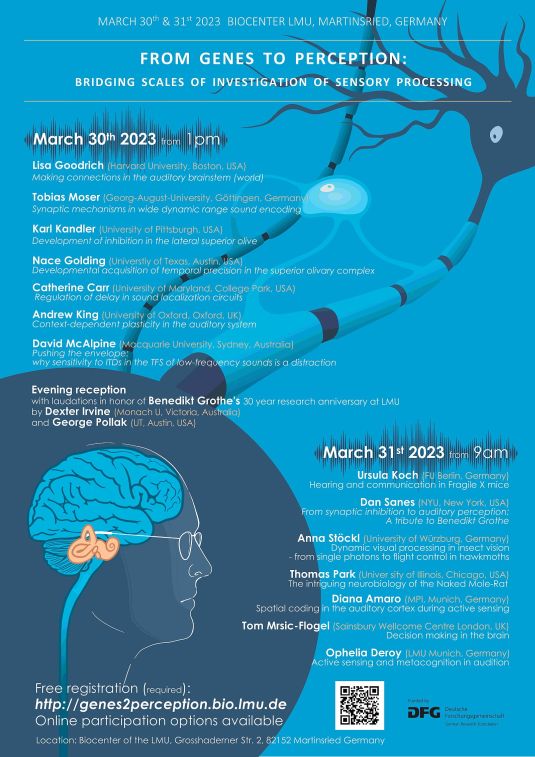 To register, please visit http://genes2perception.bio.lmu.de or the direct link https://t1p.de/genes-perception-2023
A streaming option will be provided for registered non-local participants.
Registered GSN students attending on campus can gain ECTS in accord with study regulations.
Related Links