Information for prospective students
Why systemic neurosciences?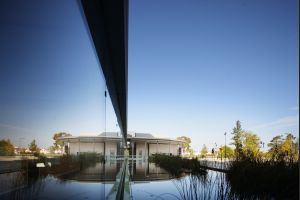 How does our brain work? This is one of the most exciting questions of modern life sciences, and a reason why neuroscience is one of the most rapidly growing research fields. The focus of our school is from a systemic point of view, without neglecting molecular and cellular mechanisms. Examples of research topics within the GSN are:
Single cells to complex systems
System analysis to mathematical modeling
Perception and cognition to mind and philosophy
Biology to technical solutions
Why study at the GSN?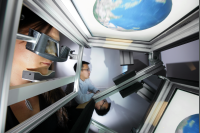 Under the framework of the Munich Center for Neurosciences - Brain & Mind, many renown researchers from the fields of neurobiology, medicine, physics and engineering, psychology and philosophy are members of GSN faculty. Students at the GSN have many opportunities during their studies to network with cutting-edge researchers, both in Munich and internationally. Furthermore the structure of the GSN program is highly compatible with other programs worldwide, and GSN doctoral students receive an internationally accepted PhD degree.
Whether suitable candidates come with a BSc, MSc or PhD degree from a related field, or even as career changers with a MSc or Diploma from a more distantly related field, the GSN can offer an individually tuned program that ensures all students leave the GSN with a profound knowledge in many different areas of neuroscience. You will be part of a structured educational program, with strong scientific guidance and curricular workshops on complementary skills, enhancing employability beyond research careers. The GraduateCenter LMU additionally supports and reinforces the complementary education of our graduate students. Check out the teaching pages for more detailed degree program information.
As neuroscience is a rapidly developing field, constantly discovering new topics and creating new methods, the GSN has responded by integrating these new developments into our teaching concept. GSN members are grouped according to scientific sections, although it should be noted that many faculty members are involved in projects that span multiple categories:
There is, of course, more to life than just science. The GSN seeks to build close relationships, both among students, as well as between students and faculty. In order to accomplish this, the GSN regularly organizes informal get-togethers, such as a summer barbeques or the annual welcome dinners, when the new cohort arrives. Being a part of GSN is really being part of a greater community. Glance over our social activities page for more details.
Curious what it would be like to live in Munich? See "Life in Munich".
Questions? Check first our FAQs page for prospective students.