International cooking event at the GSN
A Bavarian-Russian-Slovakian-Italian-Australian/African-Indonesian-Mexican-Indian-Hungarian-Chinese and Costa Rican feast
27.01.2016
On December 3rd, 11 from our 36 nationalities at the GSN cooked traditional food for their colleagues and faculty. The Bavarian-Russian-Slovakian-Italian-Australian/African-Indonesian-Mexican-Indian-Hungarian-Chinese and Costa Rican feast confirmed to us that the GSN not only has excellent students, but also excellent cooks! Thanks to everyone for participating.
Read the feature on the LMU Cooks on Campus webpage.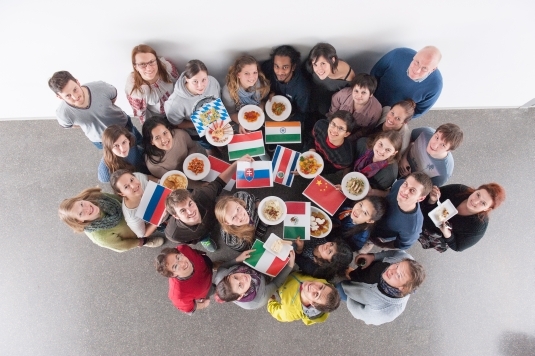 A snapshot of the evening captured by the Cooks on Campus photographer
To see all photos, visit our Social Events page.