Fast-track PhD program
The GSN offers the opportunity for especially qualified applicants holding a relevant bachelor's degree to directly enter the PhD program. Students requiring preparatory training may be admitted to the fast-track PhD program.
During the first two semesters of the fast-track program (preparatory year), students receive basic training in neuroscience, which is in close collaboration with the GSN associated Master programs (Neurosciences and Neurocognitive Psychology).
A special advisory commission with permanent members formulates individual training objectives for the preparatory year and closely monitors the progress of all fast-track students. After the preparatory year, the advisory committee together with the student decide whether the student should continue in the MSc or PhD track. Fast-track students must meet special requirements (see below) in order to stay in the program.
Preparatory year with two academic tracks
Starting 2018, the GSN curriculum has been expanded in order to offer students more flexibility, as well as the opportunity to sharpen their academic profile. Students can now choose courses along either a Systemic-Cellular-Molecular Neuroscience track or a Computational Neuroscience track. Regardless of the selected track, all students will also complete coursework within the other area, however, at a more moderate level.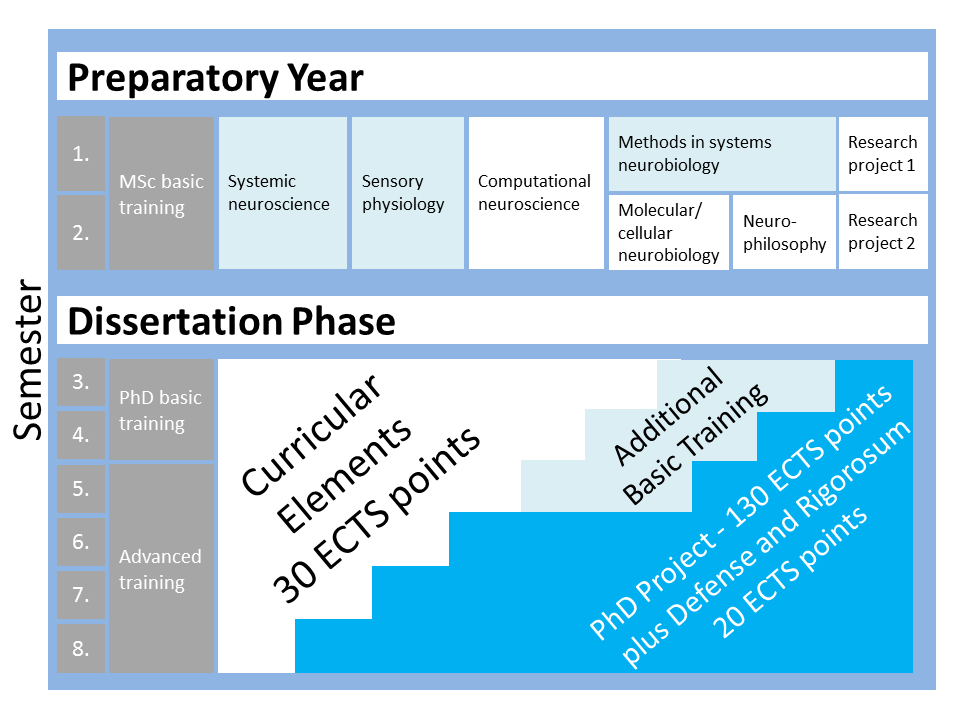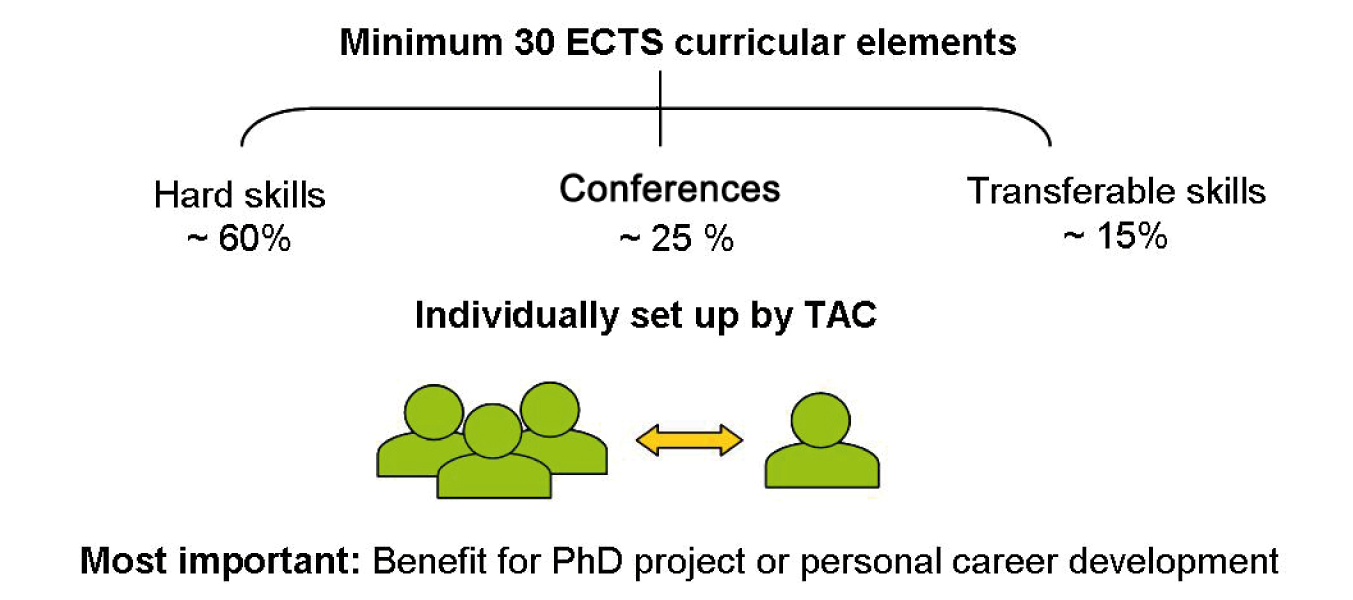 Detailed description of preparatory year modules and teaching contents. (Individual adaptations for fast-track students are possible)
Requirements of a fast-track student to start the PhD project:
complete all modules successfully
achieve a grade point average (GPA) of 2.0 or better in the preparatory year
affiliation to a research group for future PhD research project by the end of the preparatory year